Private Lessons
Flute (ages 7+), Saxophone (ages 8+), Bassoon/Oboe (ages 9+), Clarinet (ages 8+), Oboe (ages 8+)
Amanda E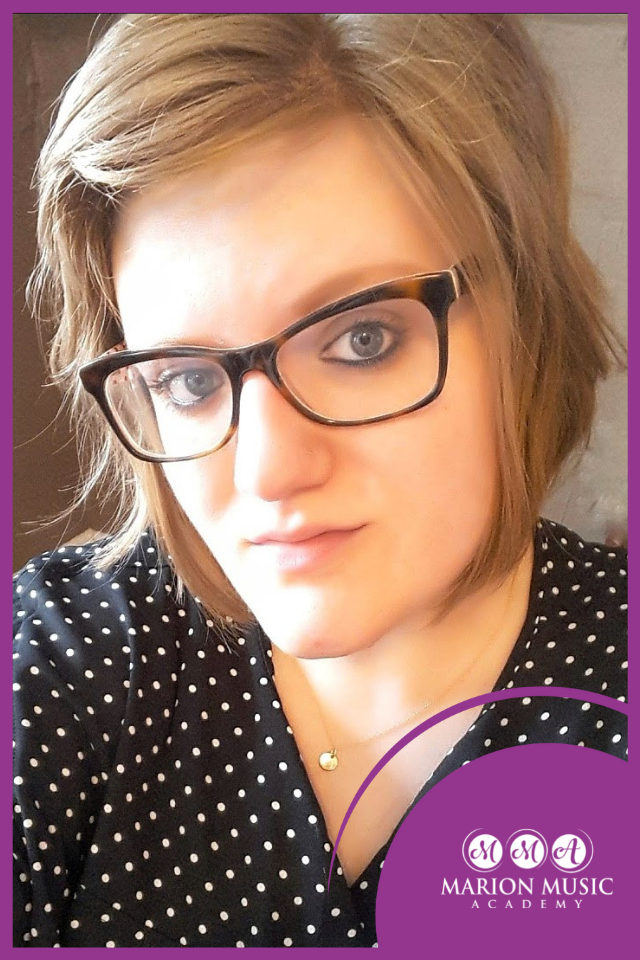 Amanda Eldred graduated from the University of Iowa in 2013, receiving her Bachelor of Music in Oboe Performance with distinction studying with Dr. Andrew Parker. She also has an Associate of Arts Degree with an emphasis in Music from Kirkwood Community College, where often she participates with the Kirkwood Community College Concert Band as their first chair oboist during the school year.
She has been working as a Woodwind Music Teacher since 2014, teaching oboe, saxophones, flute, clarinet, and bassoon in the Cedar Rapids/Marion area.
She has had students chosen for the Iowa All-State Music Festival and local honor bands and has helped prepare students to study music in college. She loves working with students of all ages and abilities and enjoys seeing students grow and develop their skills and performance.
Month to month
Tuesday at Marion Music Academy
Violin (ages 5+), Viola (ages 8+), Violin/Viola (ages 5+)
Andrew G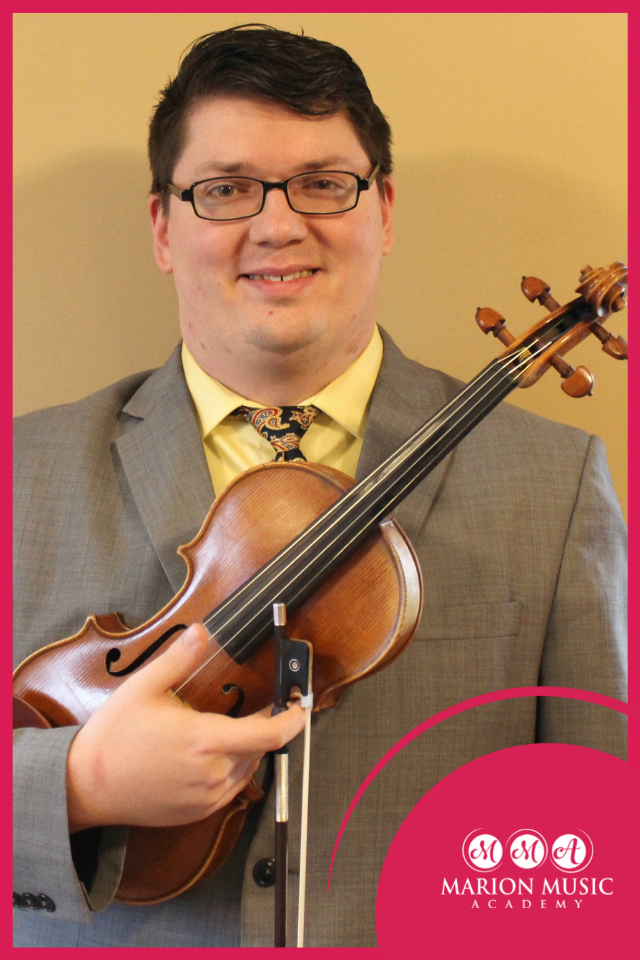 Andrew Gentzsch, a native to Iowa City, is the violin instructor at Cornell College in Mt. Vernon, Iowa and Grinnell College in Grinnell, Iowa. Dr. Gentzsch has led the Unversity of Deleware Chamber Orchestra and the Unversity of Iowa Symphony Orchestra. Previously, Dr. Gentzsch received music degrees from the University of Wisconsin Madison studying with David Perry and the University of Deleware studying with Xiang Gao. Whilte at the University of Deleware, Dr. Gentzsch performed the Bach Concerto for Two Violins with Dr. Gao, both performing violins from the Boorse Collection of Contemporary Violins. Dr. Gentzsch received his docorate in of musical arts at the University of Iowa. He is a founding member of Concerts in the Shed and actively performs multiple solo recitals a year as well as chamber concerts.
Month to month
Tuesday at Marion Music Academy
Piano (ages 5+)
Brittany L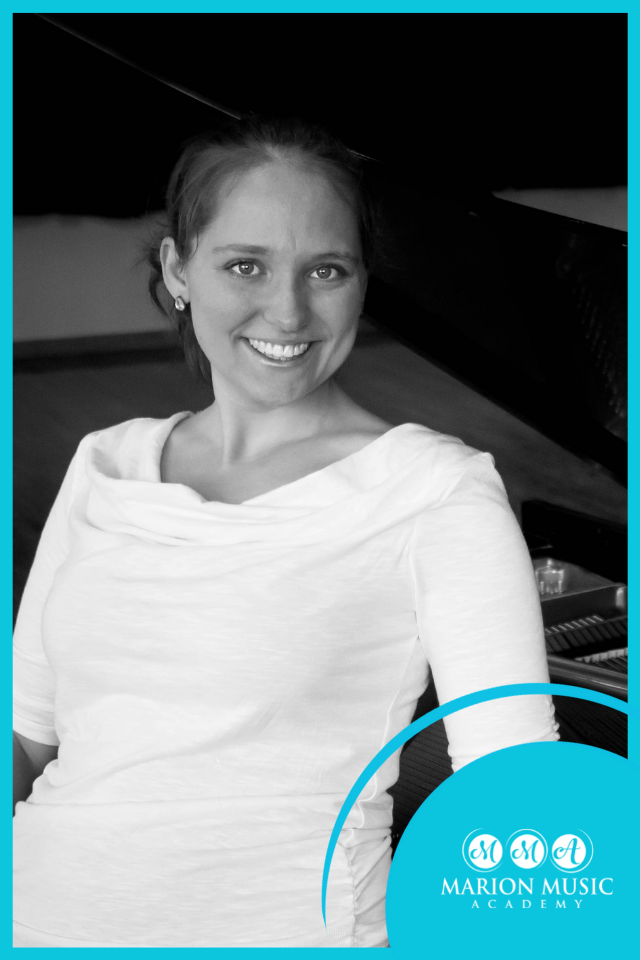 Brittany Lensing is a musician and piano teacher who loves guiding others in learning and playing music. A native Iowan, Lensing earned her B.A. in Music at Huntington University and her M.M. in Piano pedagogy and performance at the University of Northern Iowa. While at UNI she taught undergraduate group piano as a graduate assistant and later as a temporary adjunct. In addition to her appointments at UNI, she taught private and group lessons through the UNI Community Music School, group piano classes at Aplington-Parkersburg high school, then later served as an adjunct piano instructor at Iowa Wesleyan University. Lensing currently keeps a full studio at Marion Music Academy and enjoys various seasonal outdoor activities such as biking, hiking, snowshoeing, and ice skating.
Month to month
Monday at Marion Music Academy
Month to month
Tuesday at Marion Music Academy
Month to month
Wednesday at Marion Music Academy
Month to month
Thursday at Marion Music Academy
Month to month
Friday at Marion Music Academy
Voice (ages 11+)
Felicia G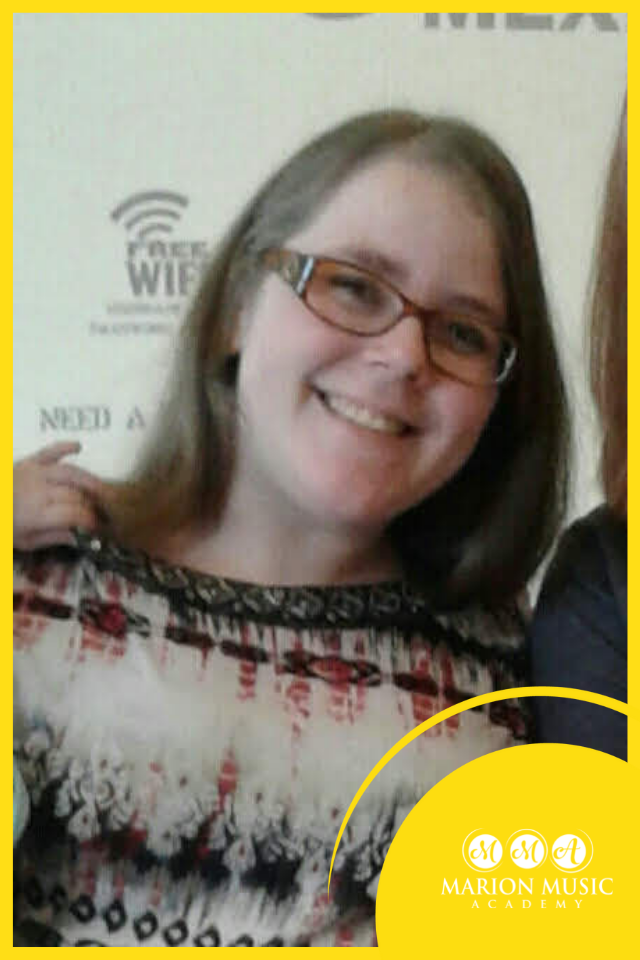 Felicia Gudenkauf is a native Iowan and local musician. She studied music education and vocal performance at Cornell College where she graduated in 2011 with a Bachelors of music. She formerly taught at the elementary and high school levels in general music and vocal music, as well as directed musicals and show choir. She currently sings soprano for the Cedar Rapids Concert Chorale. She enjoys teaching and sharing her love of singing with students of all ages. She currently resides in Marion with her husband and 2 daughters.
No timeslots available at the moment.
Violin (ages 5+), Viola (ages 8+), Violin/Viola (ages 5+)
Gabrielle H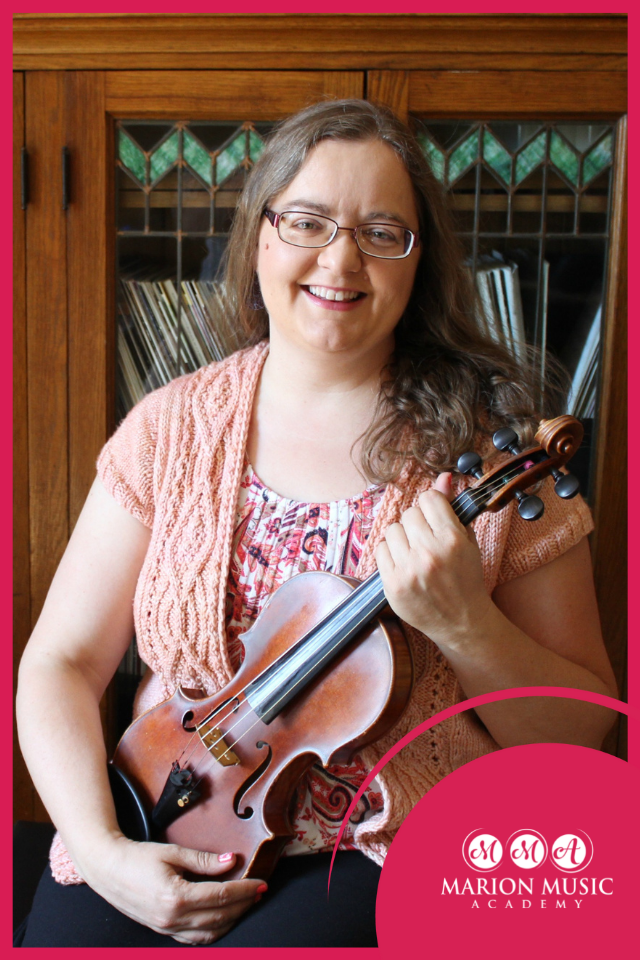 Dr. Gabrielle Harvey has over twenty years experience as a violin teacher in Iowa, Kansas, and Oklahoma. She performers regularly as a member of the Dubuque Symphony Orchestra, and has played with ConcertIA, Peoria Symphony Orchestra, and the Wichita Symphony Orchestra. She has a passion for music history and has many fun stories about violinists in the nineteenth century. Dr. Harvey holds a DMA in violin performance and pedagogy from the University of Iowa, where she studied with Katie Wolfe. She also earned a Masters degree in violin at Wichita State University, where she studied violin with John Harrison and worked closely with note string orchestra pedagogue Jacquelyn Dillon. She also holds a BMA from the University of Oklahoma.
Month to month
Wednesday at Marion Music Academy
Month to month
Thursday at Marion Music Academy
Cello (ages 8+)
James E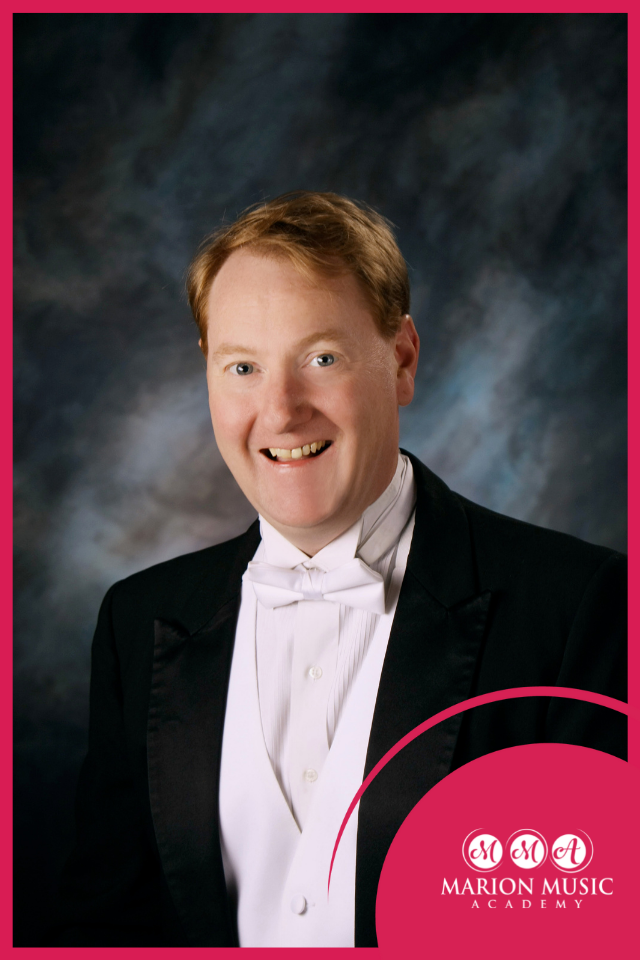 James Ellis is a cellist from St. Clair Shores, Michigan and has received three music degrees: a Bachelor from Western Michigan University, studying with Bruce Uchimura; a Masters from University of Georgia, studying with David Starkweather; and a Doctorate from the University of Iowa, studying with Charles Wendt. James has played with 17 professional symphones in Michigan, Georgia, South Carolina, and Iowa. He currently maintains a bustling studio in Linn County and teaches at Cornell College. He has served as principal cellist with the Waterloo-Cedar Falls Symphony, Orchestra Iowa, the Southeast Iowa Symphony, the Waverly Community Orchestra, and the Quad-Cities Symphony. He is also a member of the Durward contemporary chamber music ensemble which will perform in North Carolina and Illinois late this spring. James also plays regularly with the Iowa City Community Orchestra and the Iowa City Chamber Singers. In his spare summer months, he works at Pleasant Valley golf course.
Month to month
Monday at Marion Music Academy
Month to month
Wednesday at Marion Music Academy
Guitar (ages 9+), Ukulele (ages 9+), Bass (ages 9+), Banjo (ages 9+), Mandolin (ages 9+)
Jason B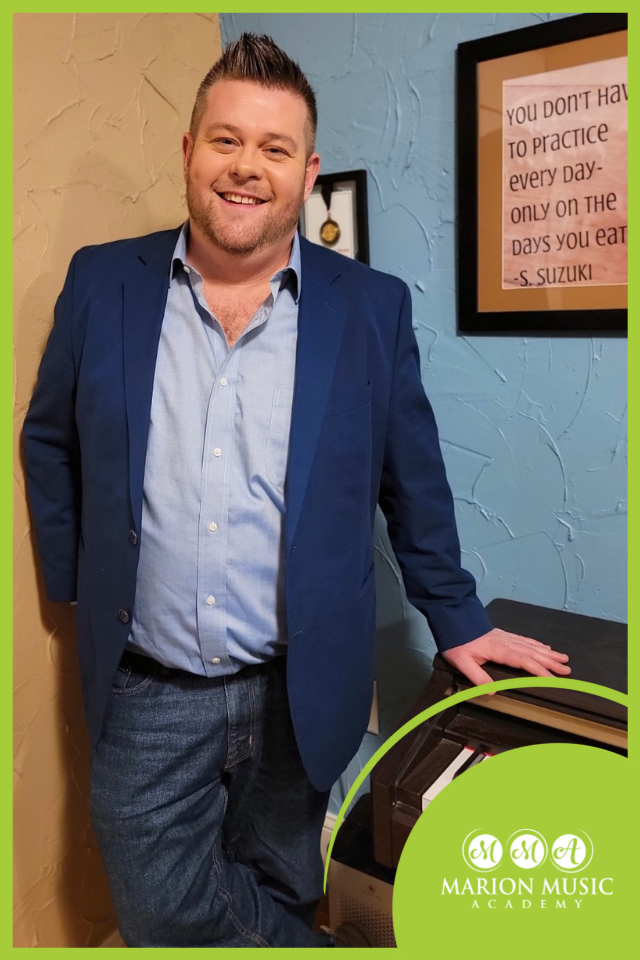 Jason is a passionate and enthusiastic teacher with decades of experience on multiple instruments: guitar, bass, ukulele, banjo, mandolin, harmonica, piano, and voice. He's an experienced performer, with over 1,000 concerts across Iowa, Illinois, Wisconsin, Colorado, and Texas. Notable performances include opening for President Barrack Obama in 2012, the 2015 Wisconsin State Fair, and opening for Andy Frasco & the U.N. in 2016. Jason graduated from Kirkwood College in 2009 with an emphasis in music.
Jason tailors lessons to the student's age, ability, and interest, while focusing on fun and practical applied music theory in a variety of modern styles.
Month to month
Wednesday at Marion Music Academy
Month to month
Thursday at Marion Music Academy
Piano (ages 5+)
Katie F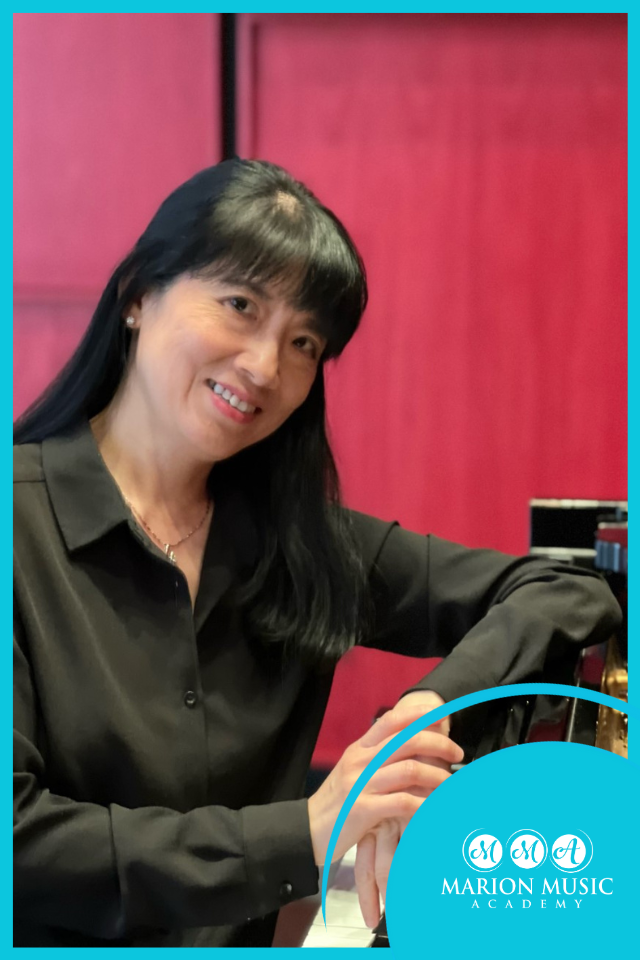 Chia-Ti (Katie) Fang is a native of Tawain, has served on the faculty of Marion Music Academy since 2011. Previously she worked as a collaborative pianist at the University of Iowa Dance Forum and the Youth Ballet and as a teacher and collaborative pianist at Cornell College. She received a bachelor's degree from Memorial University of Newfoundland in Canada, a master's degree and performance certificate from Bowling Green State University in Ohio, and a Doctor of Musical Arts Degree from the University of Iowa.
Month to month
Monday at Marion Music Academy
Month to month
Tuesday at Marion Music Academy
Month to month
Wednesday at Marion Music Academy
Month to month
Thursday at Marion Music Academy
Month to month
Friday at Marion Music Academy
Cello (ages 8+)
Kelly V.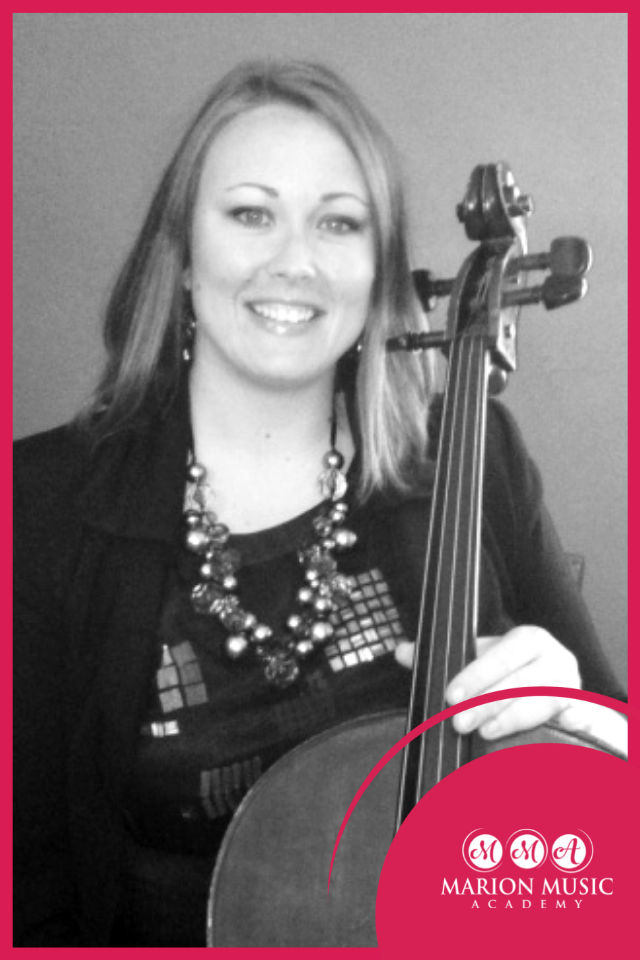 Kelly Vieth received her bachelor degree in Instrumental Music Education from Augustana College in Rock Island, Illinois. After graduating in 2004, she began her career in education as the assistant orchestra director at Bettendorf Middle School. During the summer of 2005, Kelly served on the string faculty and the counseling staff at Blue Lake Fine Arts Camp in Twin Lake, Michigan. Kelly joined the orchestra staff at Linn-Mar Community Schools in 2005 and is in her 16th year of teaching strings. She currently teaches 5th and 6th Grade Orchestra at Boulder Peak Intermediate in the Linn-Mar District. In past years, she has enjoyed performing with community ensembles such as the Iowa City Chamber Orchestra and the Coe College Symphony. Kelly has been a member of the American String Teacher Association (ASTA), the Iowa String Teacher Association (ISTA), and the Suzuki Association of the Americas (SAA). During the summer of 2014, she completed her Master's Degree at VanderCook College of Music in Chicago and completed the trainings for Suzuki Cello Book 1 and 2. She plans to further her Suzuki training next summer. In her spare time, Kelly enjoys spending time with her children, Ellie and Gregory. Other hobbies include cooking, running, reading, and playing cello with other ensembles within the community.
No timeslots available at the moment.
Piano (ages 5+)
Klyde L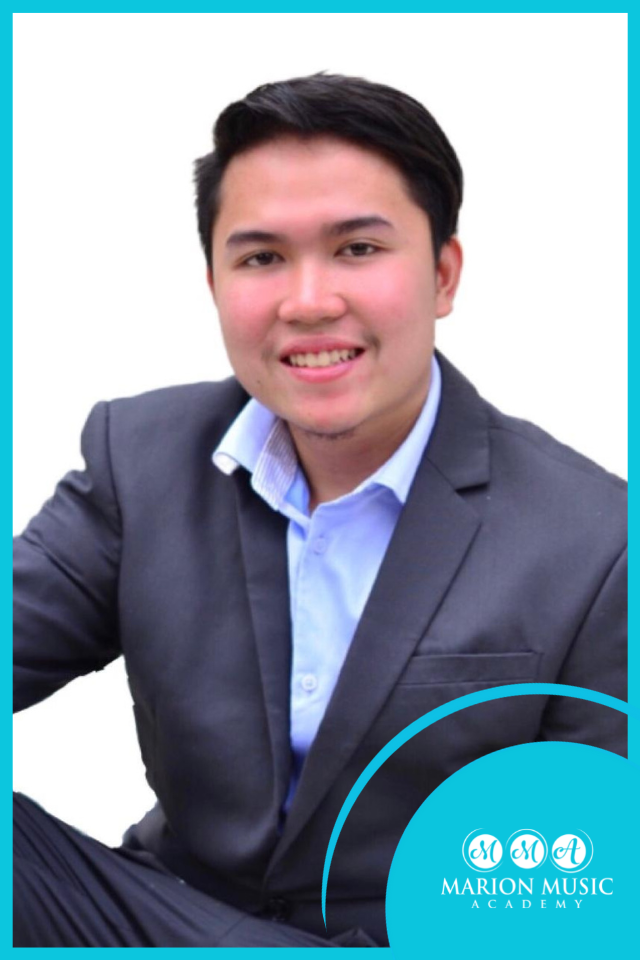 Pianist Klyde Ledamo has appeared throughout Southeast Asia, Europe, and North America as a recitalist and orchestral soloist. Currently, he holds a teaching assistant position and is pursuing a Doctoral of Music degree at the University of Iowa.
He earned his Bachelor of Music degree cum laude from the University of the Philippines and completed his Master of Music degree from Lynn Conservatory-Florida in 2019.
An avid chamber musician, Klyde has concertized in Austria, Italy, Germany, and around the US collaborating with numerous notable artists, orchestras, choral groups, dance and theater companies, and chamber ensembles. He is a top prize winner of various international competitions including the National Society of Arts and Letters. Klyde has presented masterclasses and lectures in his home country and the US and has been invited to perform and serve as a staff at summer festivals including the Rebecca Penneys Piano Festival 2021 and 2022 at the University of South Florida.
Month to month
Tuesday at Marion Music Academy
Piano (ages 5+)
Mathea G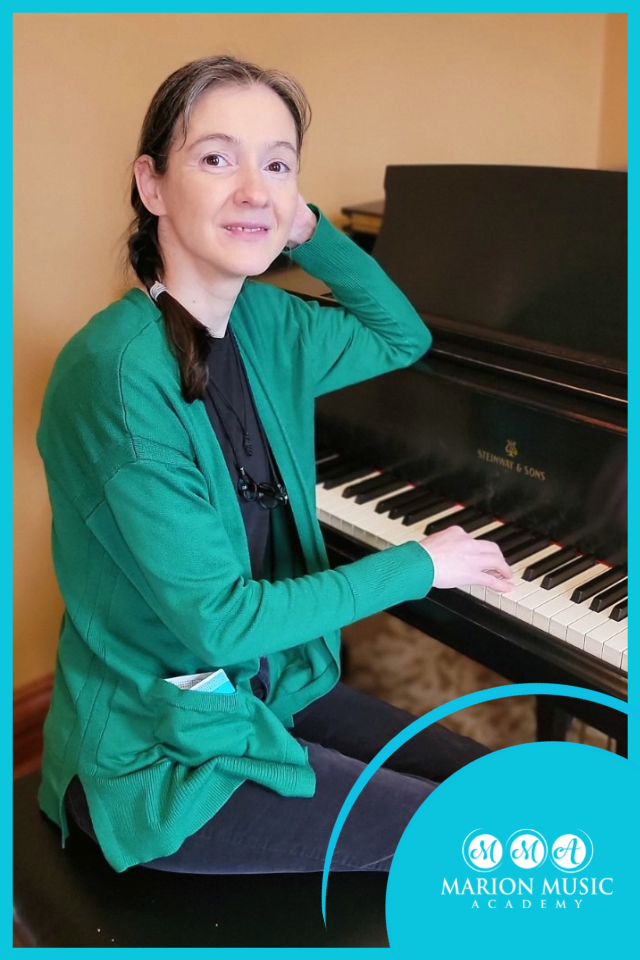 Mathea Grigore-Ilea was born, raised and educated in Romania. She learned to play the piano by watching and copying her older brother. At the age of five and a half, she was admitted to the same school of music her brother attended, after passing rigorous musical aptitude tests. She then attended the National Music Conservatory in Bucharest, Romania, from which she graduated with a Bachelor degree in Music Pedagogy with a Minor in Music Performance.

Mathea has experience in multiple aspects of musical language, including music theory, solfege, harmony, counterpoint, choral singing, composition, musical forms, history of music, piano performance, chamber music, accompaniment, and choral conducting. As a young musician, recitals, piano competitions, music festivals, international tours, and master classes with renowned musicians were all part of her life that she truly cherished. Winning piano competitions [names of competitions?] and learning from the best teachers [names of several?] motivated her to work harder and harder each day and explore new meanings of the musical horizon.
In 2001 Mathea emigrated to the United States, settled in Virginia, and joined the Northern Virginia Music Teachers Association. She taught piano and music theory in her own piano studio as well as in music academies, and prepared students for successful admission into music conservatories. Mathea discovered she loves being around and teaching students of different ages. Her students' accomplishments have brought her tears of joy!
Month to month
Wednesday at Marion Music Academy
Voice (ages 7+)
Mikayla L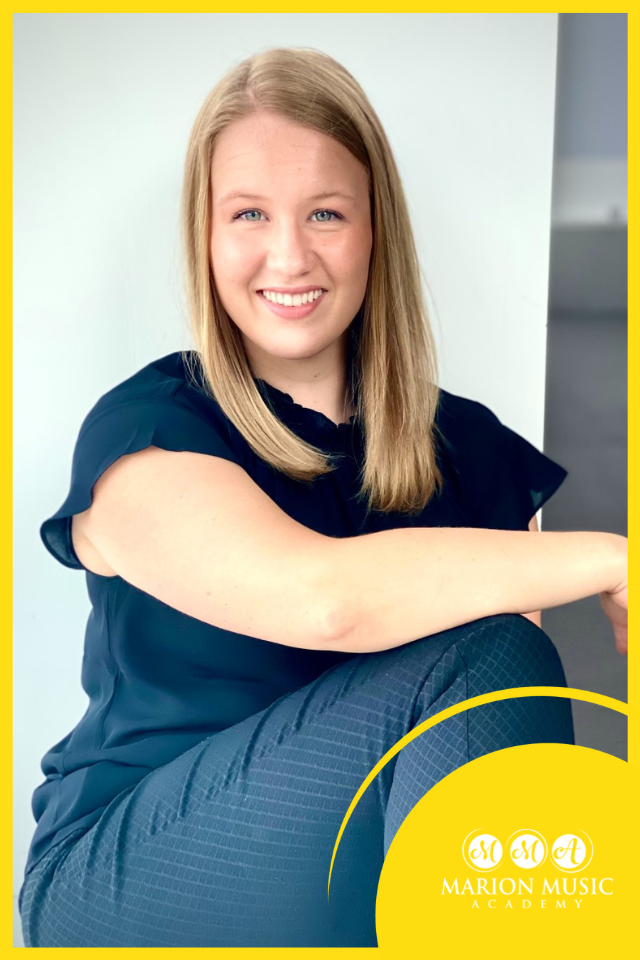 Soprano, Mikayla Liu, received her Bachelor degree in Vocal Music Education at the University of
Northwestern- St. Paul in 2019, and has over 4 years of teaching voice in both private and public school settings. Currently, she is completing her Master Degree in Vocal performance at the University of Iowa.
During her years of study, she has enjoyed being involved in multiple aspects of performance including university and community choirs, solo recitals, musicals, competitions, and opera productions. Recently she has sung abroad in the Vienna Summer Music Festival and premiered two new operas as well as covered the role of Contessa Almaviva in their production of Mozart's the Marriage of Figaro. Other roles include Beatrice in Jake Heggie's 3 Decembers, First Lady in scenes of Mozart's The Magic Flute and Guilietta in scenes of Offenbach's The Tales of Hoffmann. In addition to her performance opportunities, she has also enjoyed positions of leadership in the music community as an accompanist, soprano section leader, University of Northwestern's Women's Choral student conductor, and is currently serving as a T.A. in the Voice Department at the University of Iowa.
Mikayla is passionate about helping students achieve their musical goals in a fun atmosphere while applying basic pedagogical and expressive techniques. She enjoys teaching students of various ages and levels of musicianship, and believes the voice is an instrument accessible to any and all.
No timeslots available at the moment.
Piano (ages 5+)
Sara U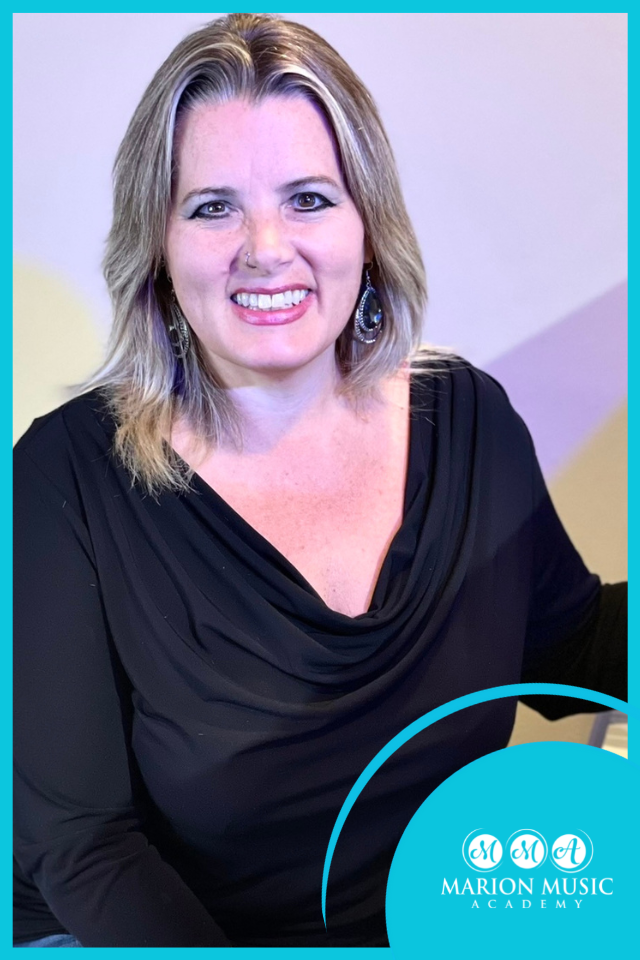 Sara Ulmer studied music at UNI and William Jewell College graduating with a Bachelor of Science in Church Music. A Marion native, and Linn-Mar High School graduate, Sara has been teaching piano in the Marion/Cedar Rapids area since 1995. Her passion is to make learning fun and to inspire excellence in musicianship and character.
Month to month
Monday at Marion Music Academy
Violin (ages 5+), Viola (ages 8+), Violin/Viola (ages 5+)
Stephanie D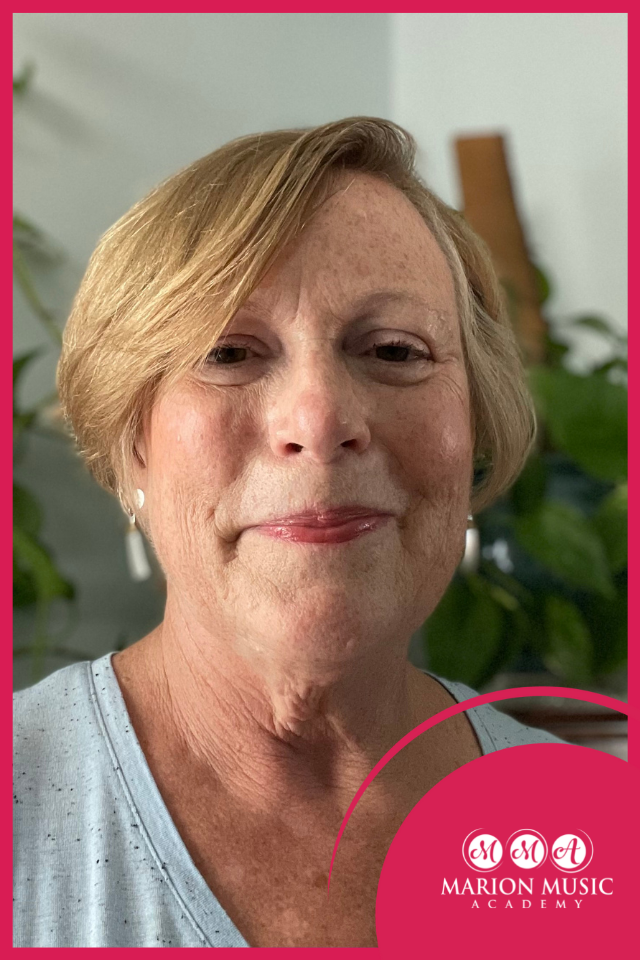 Ms. Dotzel has more than 35 years of teaching experience. After earning a bachelor degree in music education, Ms. Dotzel taught string instruments in Kansas, Des Moines, and Mt. Vernon. She recently retired after nearly two decades of teaching Junior High orchestra in the Iowa City Community School District. Ms. Dotzel, a violinist, has been an active performer in several area symphony orchestras including Des Moines, Clinton, and Waterloo-Cedar Falls and is currently a member of the Southeast Iowa Symphony.
Month to month
Tuesday at Marion Music Academy
Month to month
Wednesday at Marion Music Academy